CardioRNA LIVE! Reboot virtual meeting, 5-7th July 2021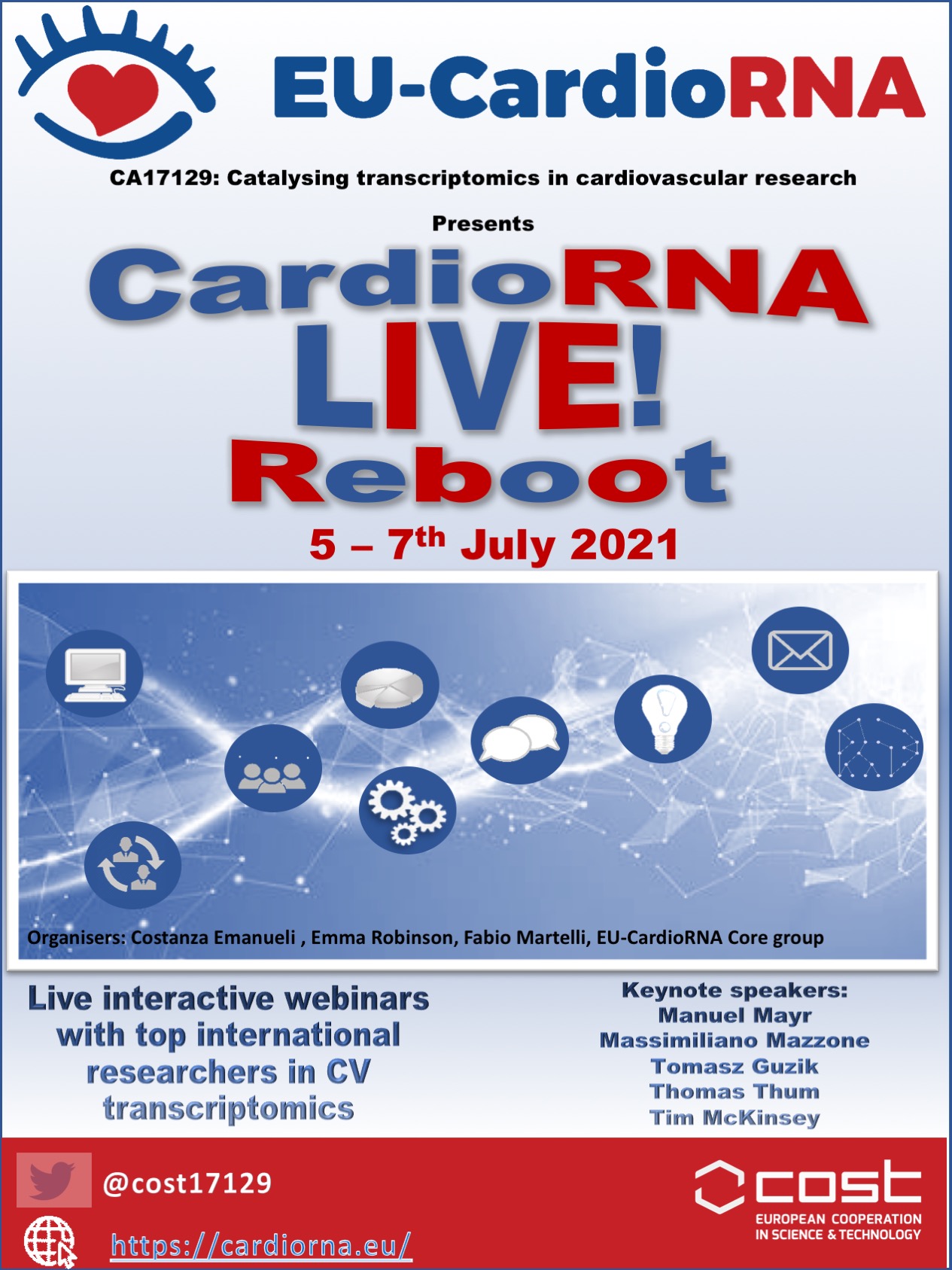 Join us for the 6th EU-CardioRNA COST Action meeting, CardioRNA LIVE! Reboot to be held online 5 – 7th July 2021, 15 – 18h CET (meeting flyer attached).
Keynotes speakers include Manuel Mayr (Kings College London), Massimiliano Mazzone (KU Leuven), Tomasz Guzik (University of Glasgow), Thomas Thum (Hannover, Cardior) and Tim McKinsey (University of Colorado) as well as scientific updates from the working groups and newcomers to EU-CardioRNA.
Our last virtual meeting in September 2020 saw more than 120 attendees from 34 different countries around the world. Save the dates for July 2021!