CardioRNA LIVE! Reboot virtual meeting, 5-7th July 2021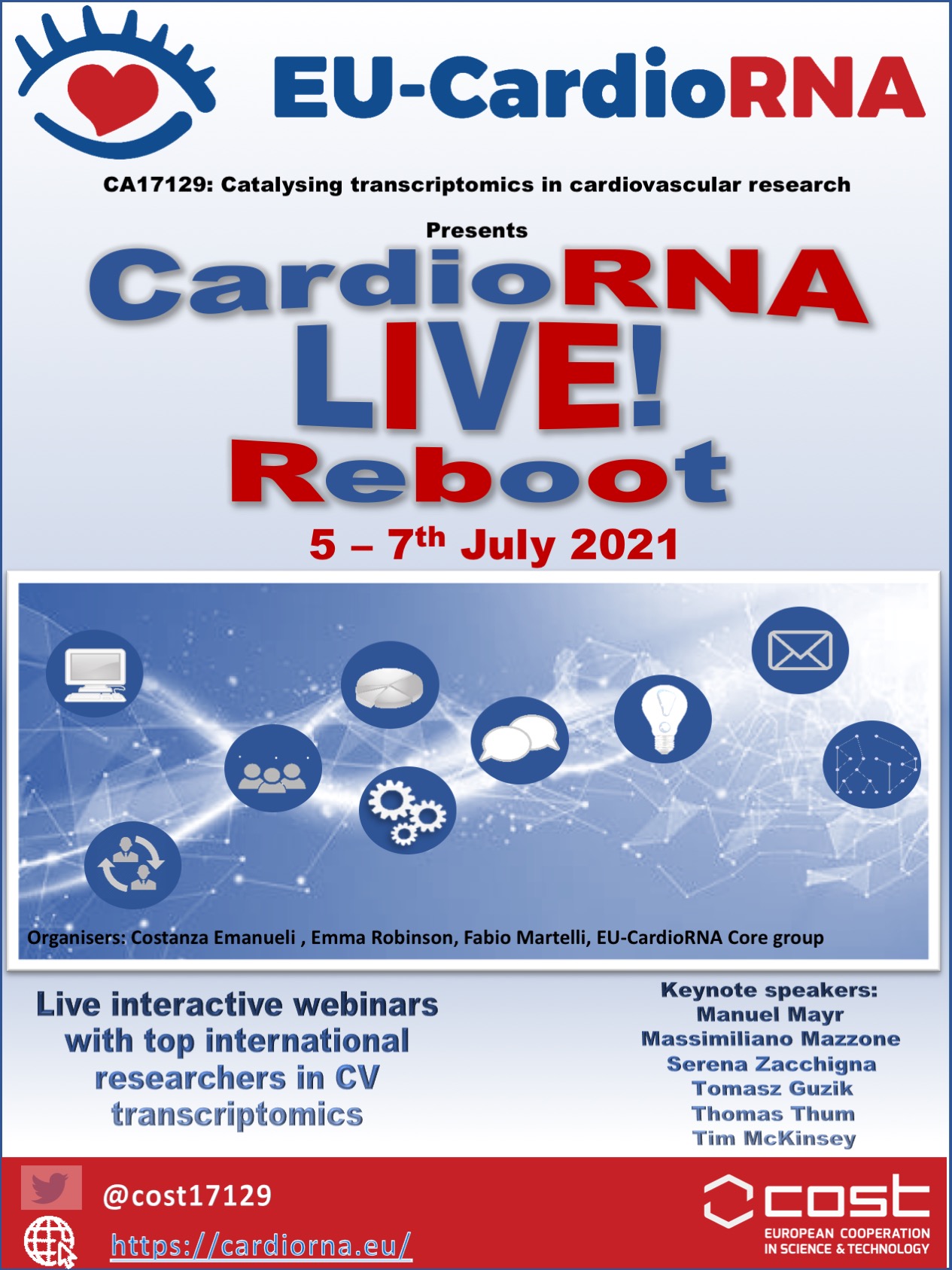 We are very excited to announce that the 6th meeting of the EU-CardioRNA COST Action, CardioRNA LIVE! Reboot will be held 5 – 7th July 2021, 15 – 18 h CET. 
The event will be virtual, held through Webex, so accessible from anywhere in the world. Webex links will follow the week prior to the meeting. 
Keynotes speakers include:
Manuel Mayr (Kings College London)
Massimiliano Mazzone (KU Leuven)
Tomasz Guzik (University of Glasgow)
Serena Zacchigna (ICGEB Trieste)
Thomas Thum (Hannover, Imperial College London, Cardior)
Tim McKinsey (Anschutz Medical Campus University of Colorado)
Our last digital meeting, CardioRNA LIVE!, held in September 2020 saw more than 120 speakers and attendees from 34 different countries, with a lot of excellent and dynamic discussion.
Please save the dates and we look forward to seeing you there!