Congratulations to all ECI Poster presenters and Prize Winners at Pavia 2022!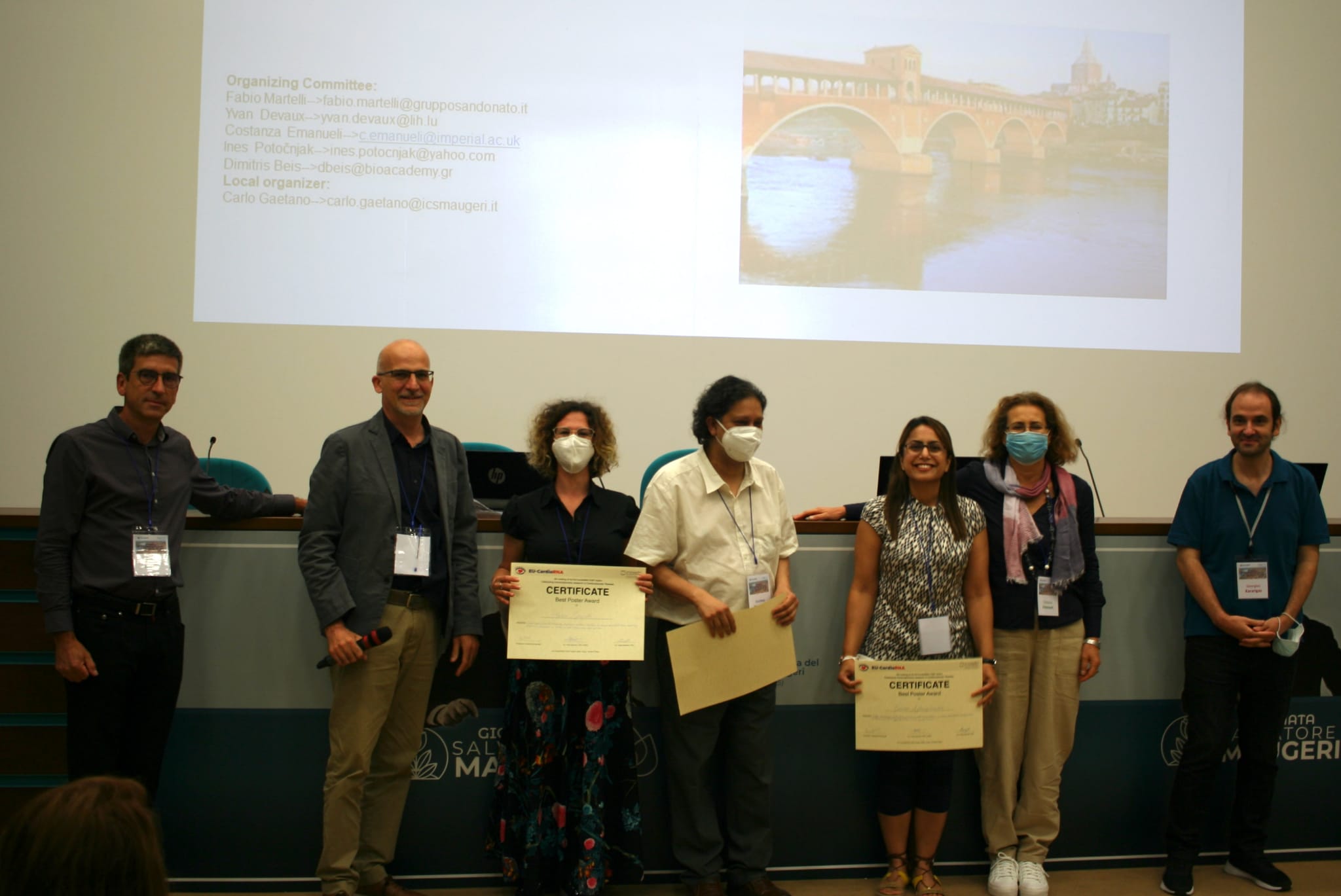 On the first evening of the 8th MC and WG EU-CardioRNA meeting held in Pavia, 25 early career investigators (ECIs) had the opportunity to share their best work during a highly interactive and fun poster session, complete with buffet dinner and drinks.
Congratulations to our three poster prize winners, who will be invited to give a short talk at the next and final EU-CardioRNA meeting, currently being planned for early 2023.
Poster prize winners and abstract titles:
Parisa Aghagolzadeh, Single-cell analysis of the long noncoding RNA transcriptome in cardiac fibroblasts identifies FIXER, a novel therapeutic target for fibrosis in the damaged heart
Gurdeep Marwarha, miR-210 attenuates the hypoxia-induced apoptotic cell death through the inhibition of Glycogen Synthase Kinase 3 beta kinase activity.
Alessia Mongelli, Continuous Positive Airway Pressure restores miR485-5p and angiotensin-converting enzyme-2 expression in patients with obstructive sleep apnoea.