Hypertension: know what is behind your numbers!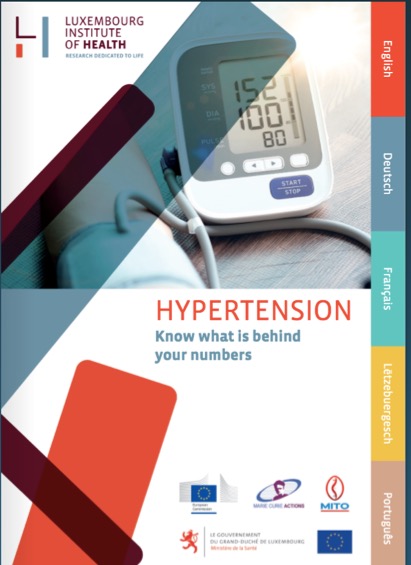 Check out this fab digital brochure on statistics and epidemiology in hypertension, developed as part of the MITO/MSCA project by Amela Jusic and Yvan Devaux at LIH.
The brochure has been developed to support national and global efforts in the epidemiological extent of hypertension as well as to introduce patients, general population and clinicians to efforts in hypertension biomarkers research within the MITO  project.
Available in five languages!