Open Postdoc positions in Cardiology at the University of Colorado Anschutz Medical Campus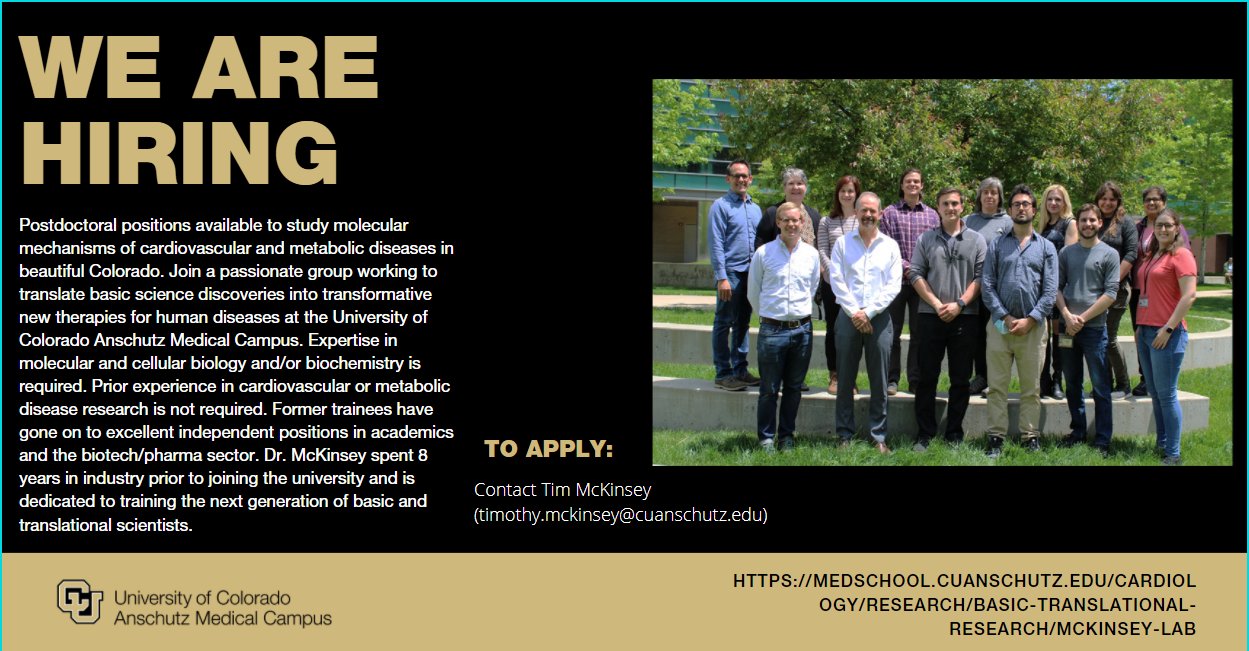 A fully funded Postdoctoral Fellow position is available in the Division of Cardiology in the laboratory of Dr. Timothy McKinsey in the Department of Medicine at the University of Colorado School of Medicine. Our lab is focused on​ underst​anding the signaling and gene regulatory mechanisms that control heart failure and associated disorders and is particularly interested in the​ role of epigenetics in regulating the pathological cardiac hypertrophy and fibrosis that is associated with heart failure.
The McKinsey lab are seeking a team member who is passionate about performing original research in an academic setting, has excellent organizational skills, is able to work both independently and in a team setting, dedicated to maintaining a healthy and respectful workplace, and wishes to contribute to a vibrant and energetic research environment in a leading scientific institution in the beautiful Rocky Mountain region.
See here for full details and how to apply
Job advert
McKinsey lab website