Successful first EU-CardioRNA Digital meeting: CardioRNA LIVE! 7-10 September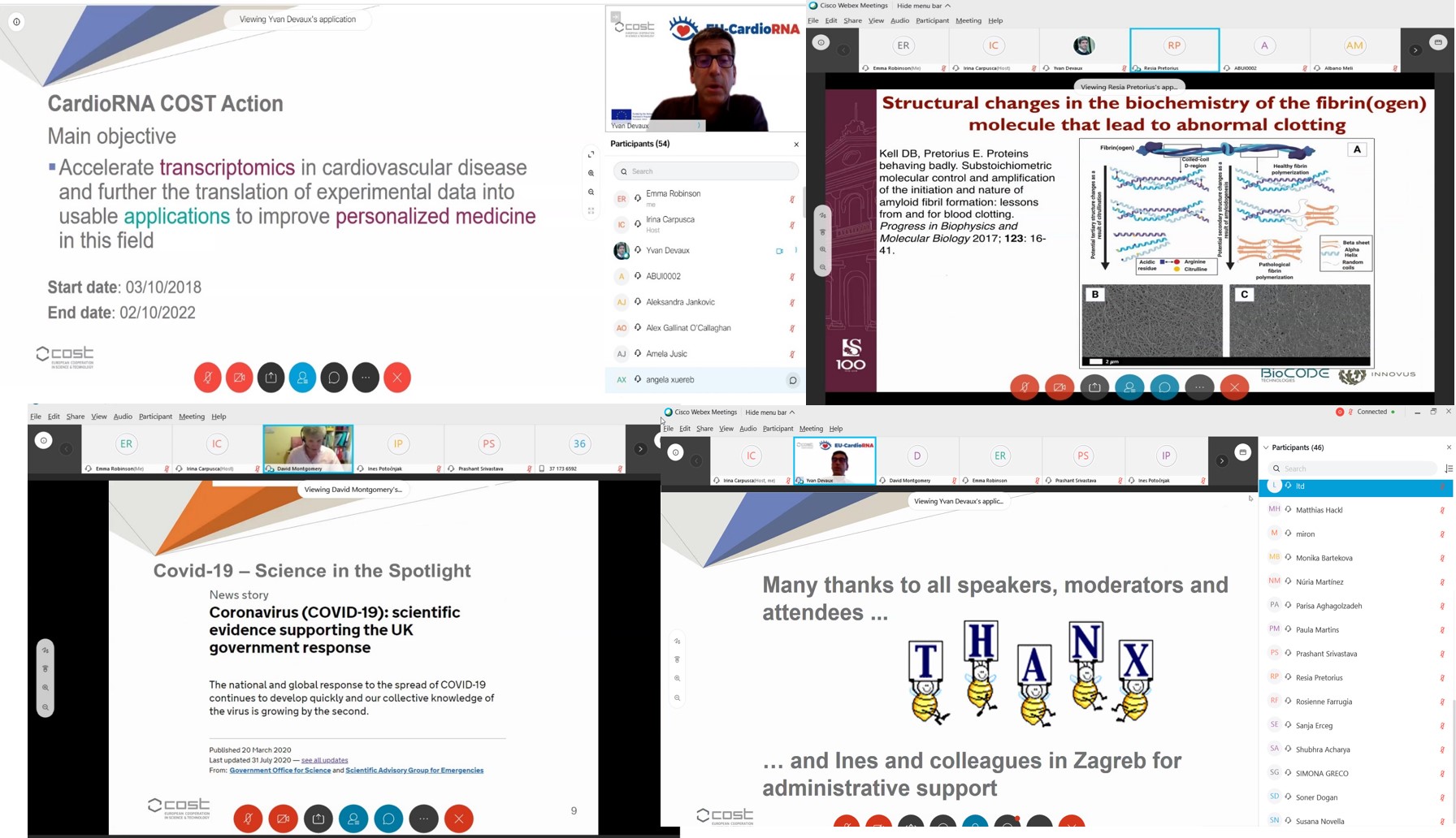 In the autumn of 2020 we were unable to meet in person in Zagreb. Instead, we took the opportunity to connect our members from all corners of the earth with the first EU-CardioRNA COST Action Digital meeting: CardioRNA LIVE! We welcomed 120 speakers and attendees over four days of talks and discussion, representing 34 countries including New Zealand, South Africa, the United States, Armenia and Russia.
We would like to thank all CardioRNA LIVE! speakers, discussion leaders as well as attendees for their active participation. A special thank you to our CardioRNA project manager Irina Carpusca, without whom this meeting would not have been possible. A flower arrangement is wending its way to you.
Full meeting report can be found here:CardioRNA LIVE meeting summary FINAL
Thank you Irina