The 2nd COST Action CardioRNA Management Committee and Working Group Meeting is coming up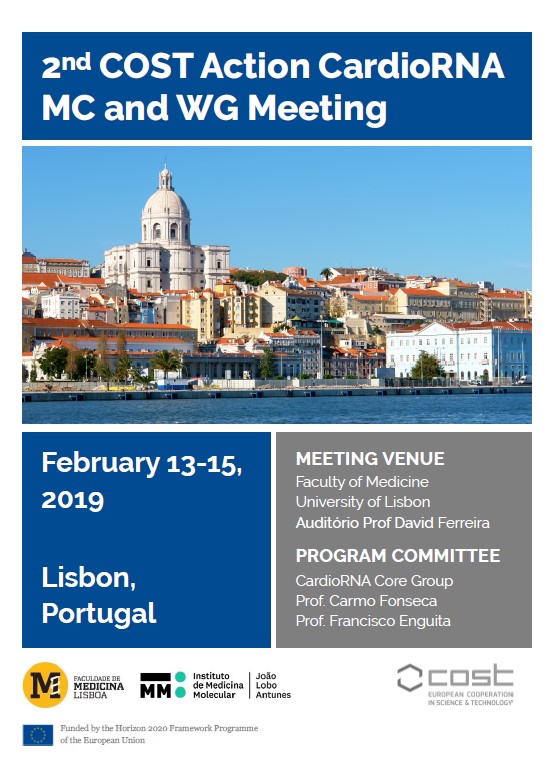 The 2nd CardioRNA meeting will take place in Lisbon on February 13-15, 2019.
Local organizer Maria Carmo-Fonseca, from the University of Lisbon and Instituto de Medicina Molecular, is finalizing the last details.
Besides the Management Committee Meeting to plan the next steps of the COST Action, and the scientific Working Group Meeting, where several members will present, there will be a social event consisting of a tour to Cascais and a group dinner.
Two invited specialists from the Icahn School of Medicine at Mount Sinai, Dr Susmita Sahoo, and Dr Lior Zangi, will give the opening and closing Keynote lectures.
Looking forward to seeing you there!