New ITC conference grant call open for Grant Period 01 May 2020 – 30 April 2021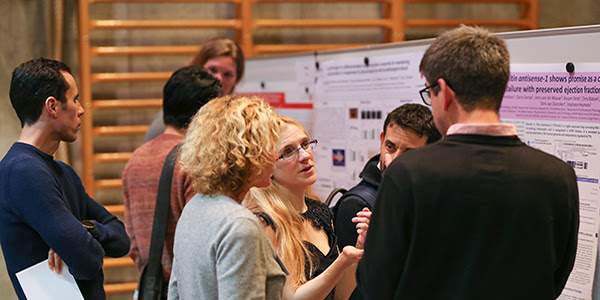 The Inclusiveness Target Country (ITC) Conference Grant supports PhD students and early career investigators from ITCs to attend international science and technology-related conferences that are not organized by the COST Action CardioRNA CA17129. The Grant is a contribution to the overall travel, accommodation and meal expenses of the selected Grantee.
According to the Work and Budget Plan of our COST Action for Grant Period 3 (01 May 2020 – 30 April 2021), we are able to allocate 4 ITC Conference Grants of up to EUR 1 000 each.
Eligibility criteria
 The applicant is either a PhD student or an Early Career Investigator (ECI). An ECI is an individual who is within a time span of up to 8 years from the date s(he) obtained his/her PhD (full-time equivalent).  The applicant's primary affiliation must be an institution located in a participating ITC. The ITCs currently involved in CardioRNA are the following: Bosnia and Herzegovina, Croatia, Cyprus, Czech Republic, Estonia, Hungary, the North Republic of Macedonia, Luxembourg, Malta, Poland, Portugal, Romania, Serbia, Slovakia, Slovenia and Turkey.
 Attendance at European conferences is preferred. However, conferences held elsewhere can also be considered. Conferences, meetings and other activities organized by the CardioRNA COST Action are not eligible for this type of funding.  The applicant must make an oral/poster presentation at the conference in question and must be listed in the official conference programme. The main subject of the oral/poster presentation at the conference must be on the topic of the COST Action CardioRNA and must acknowledge COST (see COST Vademecum Section 10).
Full ITC conference grant details can be found here ITC Conference Grant call GP3
You can find the application form here ITC Conference Grant application form_CardioRNA